JIS Swing Check Valve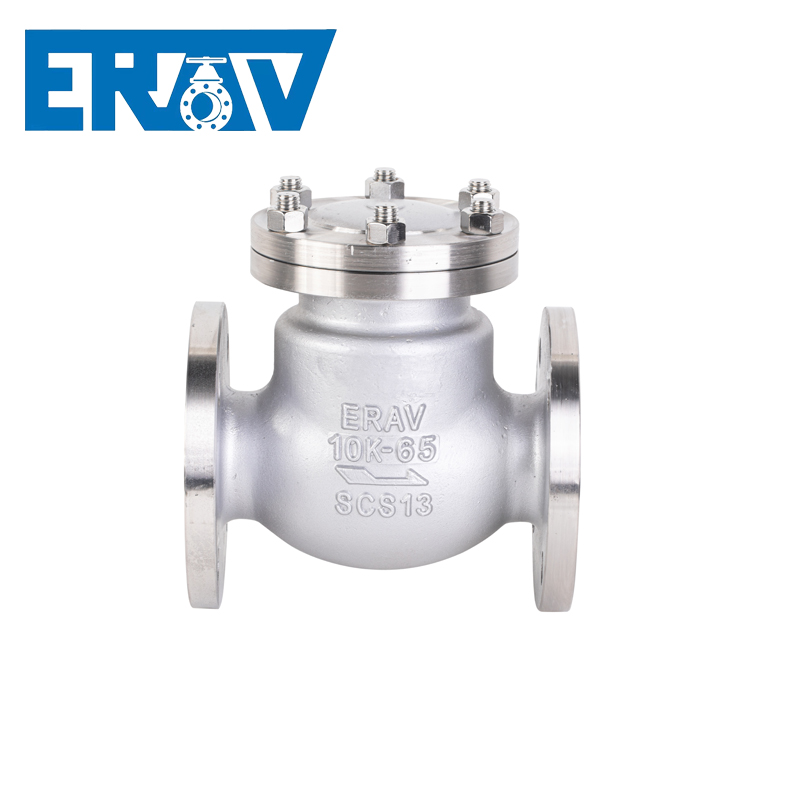 Online Service
Manager Tao: +86-15167728005
Manager Zhang: +86-13777797738
E-mail:heyuntao@era-valve.com
Follow ERA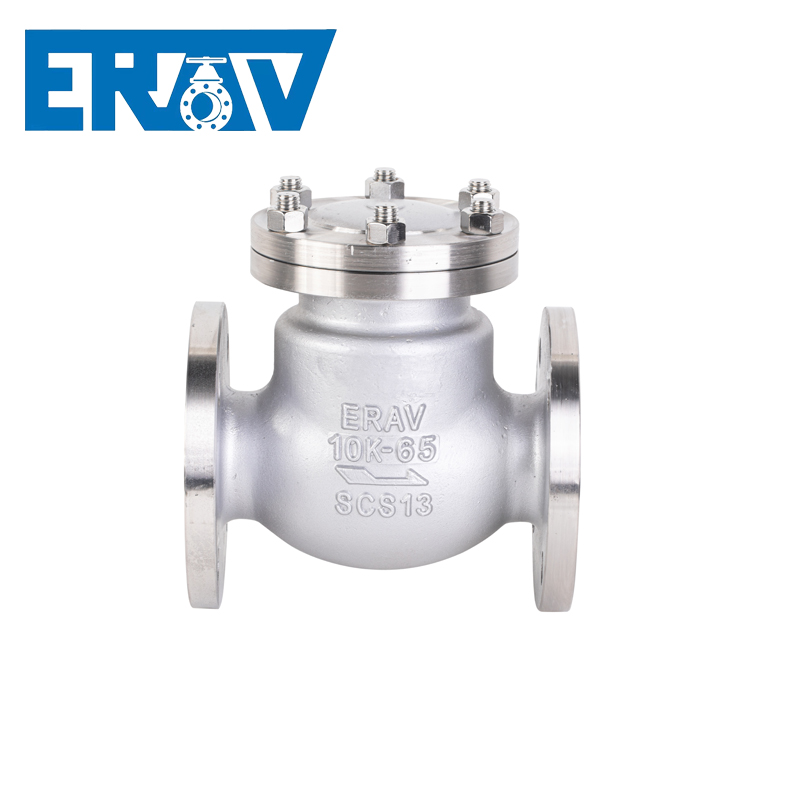 ERA Valve company is a industry valves manufacturer, including Flange Ball Valves, Gate Valves, Globe Valves, Check Valves, Y Strainers in stainless steel, carbon steel, cast steel, forged steel and alloy steel.
1.Check Valves mainly has Thread ends Swing Check Valve, Stainless Steel Vertical type Check Valve, Screwed ends CF8M 200PSI Y type Check Valve, Stainless Steel Wafer type Check Valve, Single Disc Wafer type Check Valve, Single plate Lift type Wafer Check Valve, Dual Plate Wafer Type Check Valve, Cast Steel Flange ends Swing Check Valve, Stainless Steel Flange ends Lift type Check Valve, API Flange ends 150LB Swing Check Valve, DIN Standard Lift type Flange Check Valve.
2.A check valve allows flow in one direction and automatically prevents back flow (reverse flow) when fluid in the line reverses direction. They are one of the few self-automated valves that do not require assistance to open and close. While some can be fitted with externally weighted and dampened devices for special circumstances, the majority do not have any outside assistance, such as that found with on/off or other valves. Unlike other valves, they continue to work even if the plant facility loses air, electricity, or the human being that might manually cycle them.
3.As with other types of valves, check valves are found in a full range of sizes, materials, and end connections. The line sizes range from 1/8 inch or smaller to 50 inches and larger. They are made of bronze, cast iron, plastics, carbon steel, and various grades of stainless steel, alloys such as Hastelloy, Inconel, Monel, and titanium. End connections include threaded, socket weld, butt weld, flange, Victaulic, wafer, and insert type.
4.Check valves are found everywhere, including the home. If you have a sump pump in the basement, a check valve is probably in the discharge line of the pump. Outside the home they are found in industries such as automotive, desalination, aviation, commercial construction, water and waste, chemical, colleges and universities, food and beverage, geothermal, hospitals, mining, oil and gas, pharmaceutical, power, pulp and paper, refining, sanitary, marine, steel, tire, and ultrapure water. Like other valves, check valves are used with a variety of media: liquids, air, other gases, steam, condensate, and in some cases, liquids with fines or slurries. Applications include pump and compressor discharge, header lines, vacuum breakers, steam lines, condensate lines, chemical feed pumps, cooling towers, loading racks, nitrogen purge lines, boilers, HVAC systems, utilities, pressure pumps, sump pumps, wash-down stations, and injection lines.
Specifications: