ANSI Globe Valve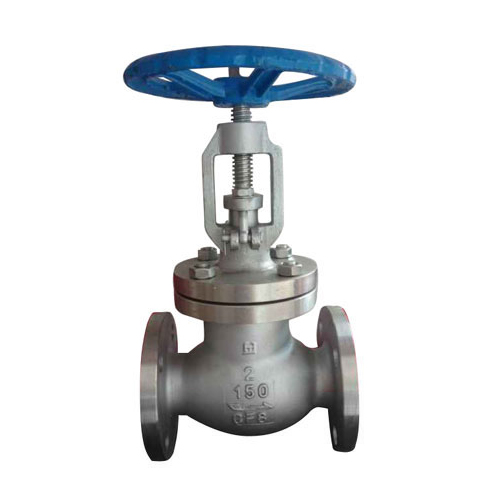 Online Service
Manager Tao: +86-15167728005
Manager Zhang: +86-13777797738
E-mail:heyuntao@era-valve.com
Follow ERA
Globe Valve Application
Globe valves are primarily used as control valves where throttling or both throttling and shut-off are required. Globe Valves can also be used for on-off service; however, because of design, a pressure drop becomes inherent. This is generally confined to on-off applications where the valve is normally closed and pressure drop is not important when the valve is open. Globe valves are uni-directional valves and normal applications will find the globe valve with the flow and pressure under the disc. GLT cast steel globe valves are commonly made in outside screw and yoke designs with full ports and heavy-duty type discs.
Flange ends stainless steel/ Cast Steel /WCB/CF8M /304/316L Globe Valve150LB~1500LB
● ERA Valve company is a industry valves manufacturer, including T Flange Ball Valves, Gate Valves, Globe Valves, Check Valves, Y Strainers in stainless steel, carbon steel, cast steel, forged steel and alloy steel.
● Globe Valve mainly had, BS1873 Flange ends Globe Valve, DIN F1/F5 Standard Flange Globe Valve, Stainless Steel Flange ends Globe Valve, Thread ends 200WOG Globe Valve; Carbon Steel Butt Welded Globe Valve, Stainless Steel Bellow Seal Globe Valve, Forged Steel A105/F316 Globe Valve, 800LB/1500LB Forged Steel Flange Globe Valve, Butt Welded CF8M Globe Valve, Pressure Sealed Flange Globe Valve, High Pressure 2500LB Flange Globe Valve, 150LB~900LB WCB Flange ends Globe Valve, Gear Operated Globe Valve, Globe Valve with Pneumatic/Electric Actuator.
Specifications:
| | |
| --- | --- |
| Product Name | Stainless Steel Flange Ends Globe Valve 150LB~900LB |
| 1. Material | SS304/316/304L/316L ( CF8/CF8M/CF3/CF3M), WCB, WCC, LCB,LCC,WC6,WC9, C5,C12, etc |
| 2. Size | 1/2'~36'' ( DN15~DN900) |
| 3. Flange standard | ANSI,ASME |
| 4. Port | Full Port |
| 5. Working Pressure | 150LB/300LB/600LB/900LB/1500LB |
| 6. Connection Ends | RF, RTJ, FF, Butt-welding. |
| 7. Working Temp. | -29~425℃, or according to customer requirements for different industry. |
| 8. Suitable Medium | Water, Natural Gas, Oil and some corrosive liquid |
1. Customers have special requirements for products and must provide the following instructions in the order contract:
(1) Structure length
(2) Connection form
(3) Nominal diameter, full diameter, reduced diameter, pipe size
(4) Operating medium, temperature and pressure range
(5) Experiments, inspection standards and other requirements
2.ERA valve can configure various driving devices according to the special requirements of customers.
3. If the customer provides the determined valve type and model, the customer should correctly explain the meaning and requirements of the model, and sign the contract under the conditions that the supply and demand sides understand and agree.
4. For futures and ordering customers, please call us in detail to tell us the required valve model, specifications, quantity, delivery time and location, and remit to the account of our company in 30% of the total deposit or the full payment in time, and the rest The payment is remitted before shipment, so that the shipment can be arranged in time.